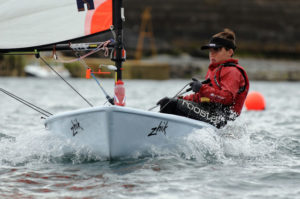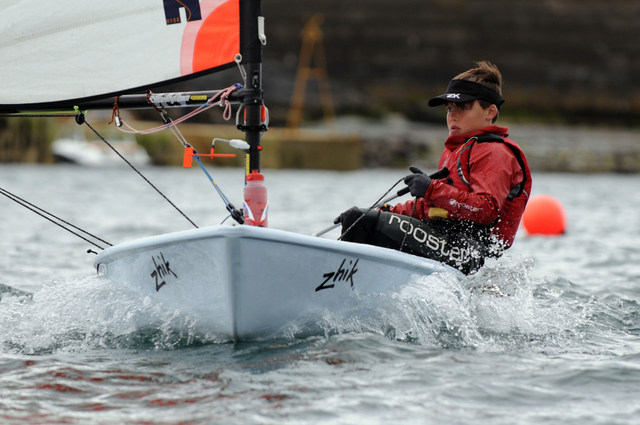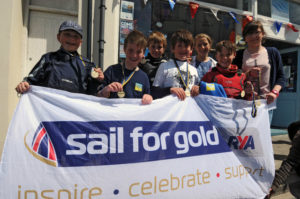 We have had a great Sail for Gold regatta this weekend, yesterday saw fairly light winds in Port Erin Bay and this morning we had a good force 4 and a few big rollers to contend with. The junior sailors impressed coaches and safety boat crews with their very high standard of sailing. Six of the Manx Youth Sailing Squad competed in the RS Teras and in addition it was great to see more youngsters having a go and some getting their first taste of racing!
The racing was extremely close and there were frequent position changes throughout the fleet. Ben Batchelor was the clear overall winner with six points after a discard. In the final race there was only .04 of a second between him and second placed Amie Shute on corrected time!
Ffinlo Wright was 1st in Race 1, Ben won Race 2. Race 3 looked like Tony Pitt would be the overall winner, he had a superb start and lead the fleet all the way round the course, but on corrected time the win went to Patrick Cope. Ben won both of today's races.
Prizes were awarded to the Best Improver throughout the series which was Manx Youth Sailing Squad's new member Erin Murphy. The prize for Best Newcomers went to Rory Donegan, Thomas Baughan and Matthew Perry. Rory and Thomas have never raced before, yesterday they showed true determination and sailed really well throughout the day. Thomas injured his hand this morning so Matthew Perry stepped in to sail with Rory today. Well done lads!
The overall results are:
1st Ben Batchelor, RS Tera Sport
2nd Ffinlo Wright RS Tera Pro
3rd Amie Shute RS Tera Pro
4th Erin Murphy RS Tera Sport
5th Tony Pitt RS Tera Pro
6th Patrick Cope RS Tera Sport
7th Rory Donegan, Thomas Baughan, Matthew Perry Topper Topaz
8th Immy Wild and Victoria Bridgins 420
9th Anna Clarke-Smith & Morgan Harrison Topper Topaz