2023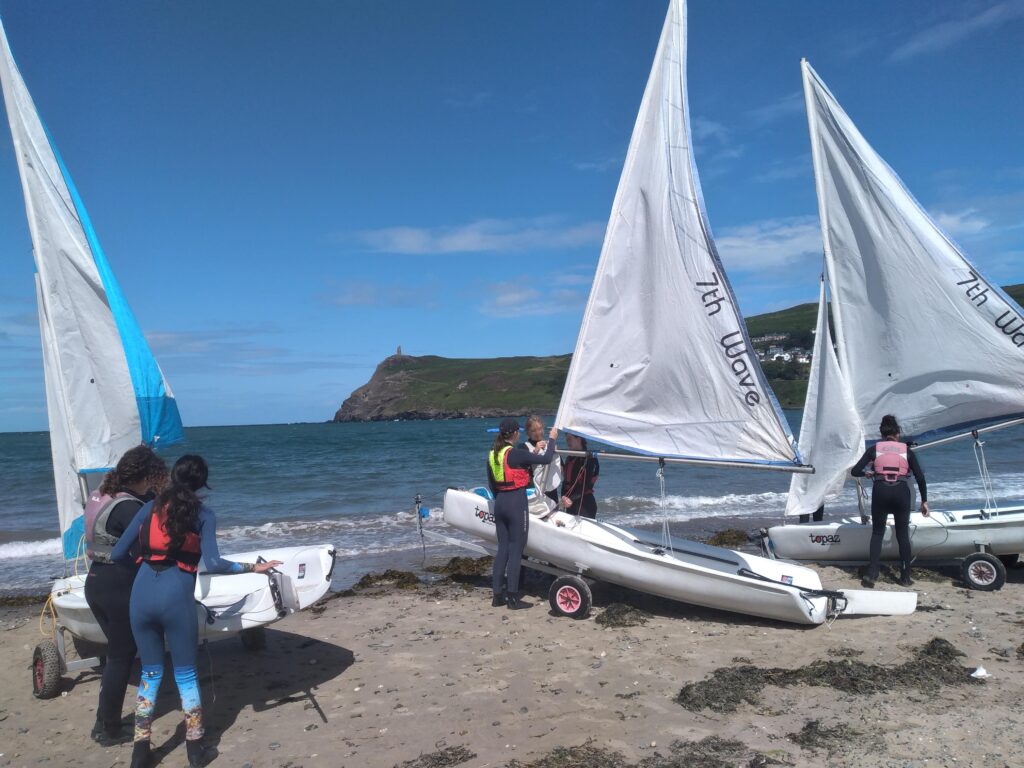 The first Youth Sailing Week of 2023 is an all girl crew, as is the Instructing team! Alan Jones and Geoff Stones return to run a Dinghy Instructor course after 3 years break due to the pandemic. The weather is mostly awful for the exact duration of the school holidays, we smile through it! Taster Sessions and RYA Dinghy Courses for adults are really popular.
2022
Life starts to return to normal after the pandemic, borders reopen, friends and family are reunited, we begin to regain our sealegs post pandemic. Powerboat courses Taster Sessions, racing events, MYSS training all gradually return to our programme. Alex is happy to have Jen back! Two dolphins Moonlight and Starlight make frequent appearances in Port Erin Bay, which adds some more excitment to the powerboat courses! Jimmy Cope finishes 10th in the Tera Sport fleet at the UK National Championships.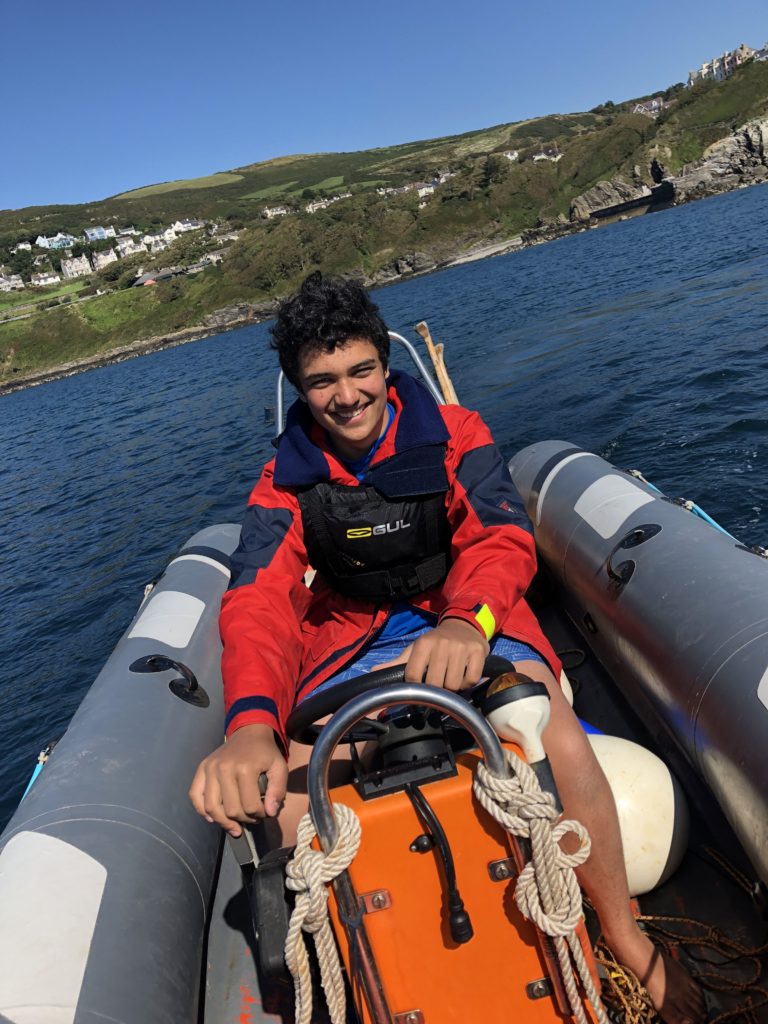 2020 & 2021
Pandemic strikes, lockdowns start and borders close leaving Jen on Necker Island. After 100 days of no COVID cases the Isle of Man opens internally. The team call and ask if they can open 7th Wave for the summer. Alex Daniel takes the helm and steers us through the pandemic with support from Ffinlo Wright, Benjamin & William Metha, Ben Batchelor, Tim Chan, Juan Watterson, my family and their families. These guys made it possible for folks to enjoy some Youth Sailing Weeks, kayak hire and a bit of normal in those strange times.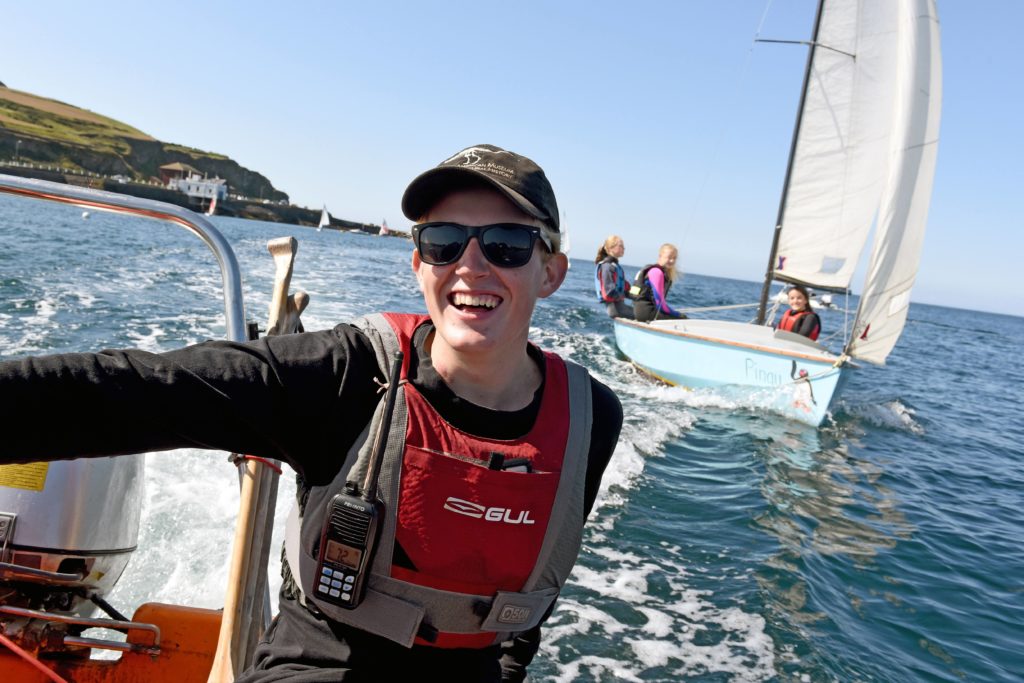 ---
2019
Alex Daniel takes on the roll of Chief Instructor, Alan Jones and Geoff Stones join us to run another Dinghy Instructor course, Benjamin Mehta qualifes and joins the instructing team. Ealish Green, Ffinlo Wright and Ben Batchelor run a very successful Sail for Gold Regatta, Ben Batchelor hands the trophy to Ivan Nicholls. Peter Cope and Teddy Dunn win two races each at the RS Tera Worlds in Sweden. Jen accepted a winter job as Activities Manager on Richard Branson's Necker Island.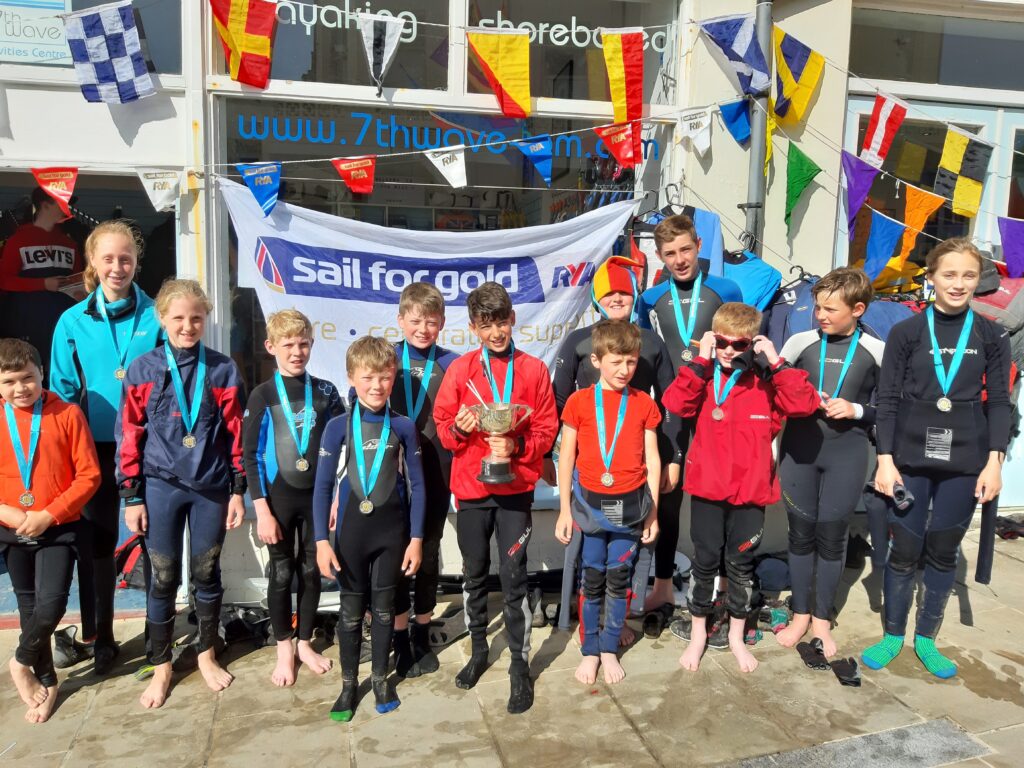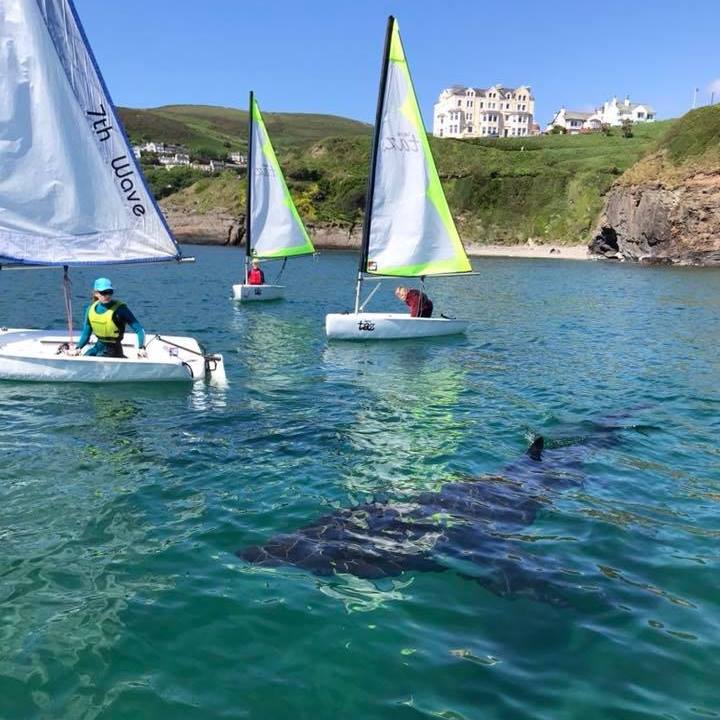 2018
Months of sunshine! We accidentally go viral on the interweb with a basking shark video (6 million views!) More Instructor courses. A pod of over 100 dolphins spend an afternoon in the bay. Ffinlo, our first ever customer joins the instructing team. Ffinlo, Alex and Greg Kelly qualify as Senior Instructors. Izzy returns for another This Girl Can weekend. Nick Ellis wins Silver Fleet, Teddy Dunn wins a race and finishes 9th in Gold Fleet at RS Tera Worlds. Jen passes-out as an RNLI Coxswain for the Trent Lifeboat and has a brief encounter with a boat called Maiden. We feature in the RYA Magazine!
---

2017
We hold an RYA Powerboat Instructor course and another Dinghy Instructor course. Former students Tim, Alex and Ben are thrown in at the deep end running Youth Sailing Weeks. Izzy Sharpe returns to run a This Girl Can weekend. Luke Crowe joins us for Work Experience and never leaves! We add Topper Vibes to the fleet. Alec Cope wins Port Erin Regatta. Jen skippers a boat across the Atlantic, teaches herself celestial navigation and passes the Yachtmaster Ocean exam in Antigua.
---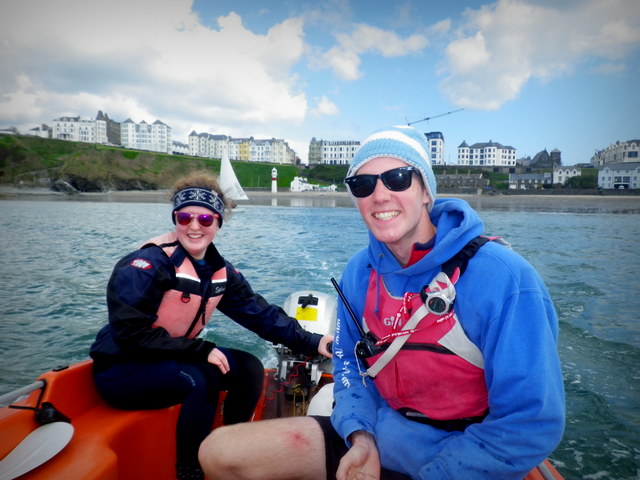 2016
We are 10 years old!!! Alan Jones and Geoff Stones run another Dinghy Instructor course. Hannah Howitt finishes 2nd lady in the British Triathlon Championship! Four sailors represent the Buchan at the IAPS regatta. Ben Batchelor receives an IOM Sport grant from the Cavendish Foundation. Cav now follows Ben on Twitter! More former students, Connor, Emily and Summer join the instructing team.
---
2015
Staff members Chris Hill, Don Edwards and Jen Kneale represented the Island in the Laser class at the Island Games in Jersey. Hannah Howitt competed in the Triathlon and Alison Hinds was selected for the British Keelboat Academy. RYA Coach Assessor Alan Jones visited to run a Dinghy Instructor course, all six candidates passed with flying colours. Manx Youth Sailing Squad member Ben Batchelor is ranked 1st in UK RS Tera rankings. Our basking shark video had over 20K hits on YouTube! We say goodbye to our faithful friend Jack The Dog.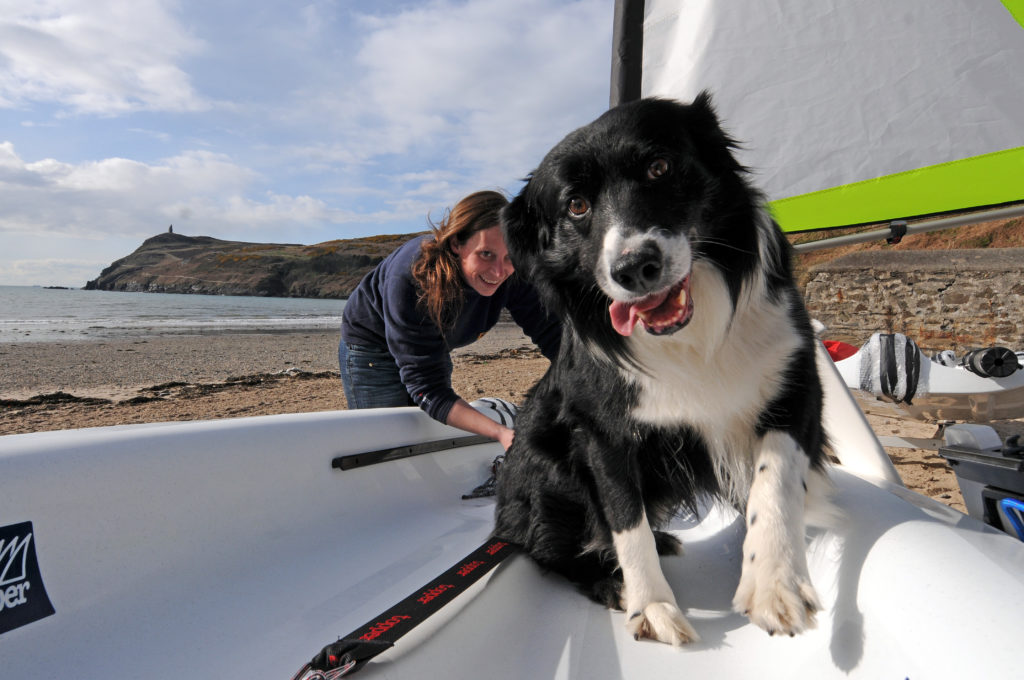 ---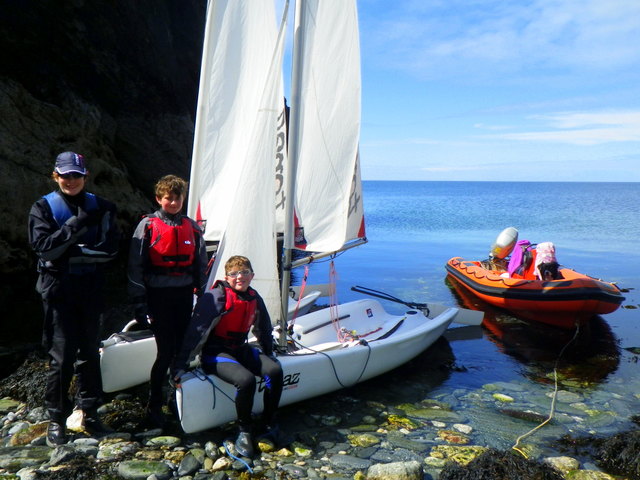 2014
Ben Batchelor wins a race and finishes 3rd at RS Tera Nationals. Manxies qualify for gold fleet at RS Feva Worlds. James Arnold wins Port Erin Regatta. 7th Wave Daysails to Fleshwick and Aldrick. We started adopting Wayfarers!
---
2013
Hannah Howitt joins the instructing team. Greg Kelly is shortlisted for Under 21 Boy and Jen Kneale for Coach of the Year at the IOM Sports Awards. Chris Hill joins us as a Senior Instructor. Ben Batchelor wins Port Erin Regatta.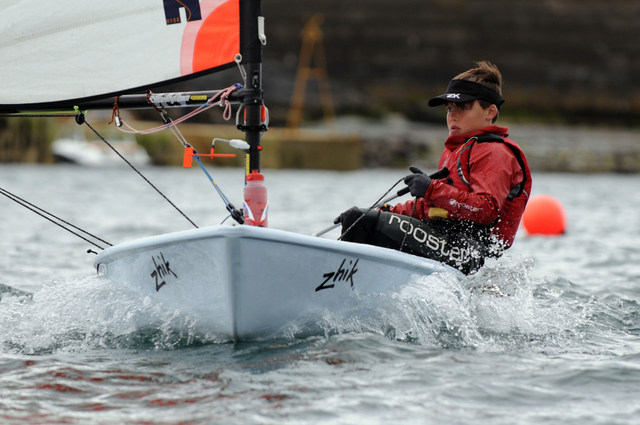 ---
2012
Greg Kelly wins the RS Tera World Championship, RS Tera Inland Championship, the RYA Northwest Sailor of the Year award. All four Manx sailors at the Worlds finished in the top 10. Izzy Sharpe carries the Olympic torch into Ballasalla. 7th Wave brings sailing back to Port Erin Regatta, hosting an RYA Sail for Gold Regatta in July. We expand into the unit next door!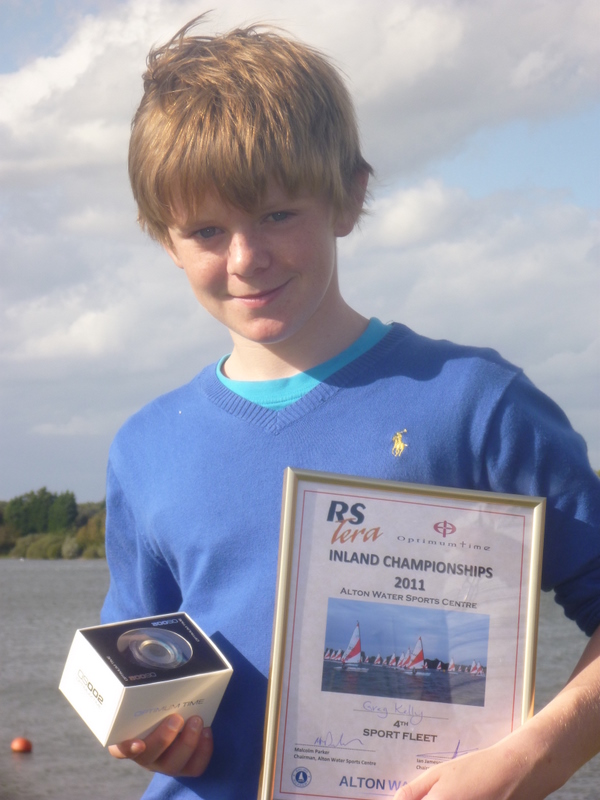 ---
2011
MYSS are shortlisted for the Team Prize and Jen Kneale for Coach of the Year at the IOM Sports Awards. James Kelly and Hannah Howitt were shortlisted for the Under 21 Boy and Girl categories. Ffinlo. Wright and Matt Petts win the IAPS regatta, in Weymouth, representing the Buchan School. Spinnakers and trapezes were put into action in Port Erin. It was another good year for sharks. Tom Howitt joins the instructing team.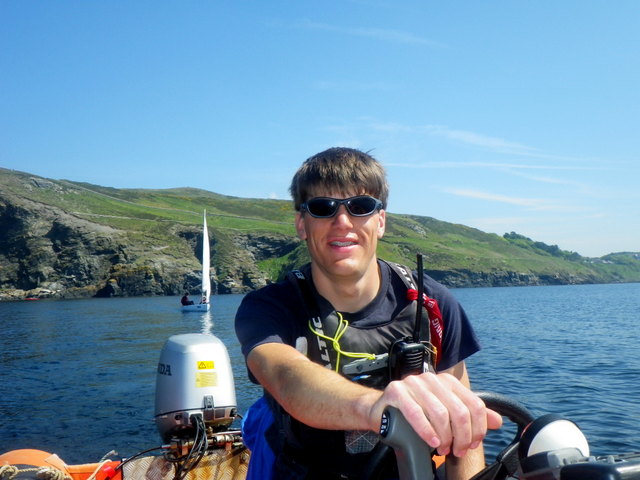 ---
2010
We start the season with a new fleet, replacing our Teras with Topper Taz and Topaz. World Champions! James Kelly wins the RS Tera World Championship, Hannah Howitt and Izzy Sharpe finish 1st and 2nd girls respectively. The Manx Youth Sailing Squad goes on to win the National Inland Team Trophy at Rutland Water. 7th Wave ventures out of the bay with our first Daysailing course on an epic voyage to Niarbyl. Betty the tractor joins the fleet.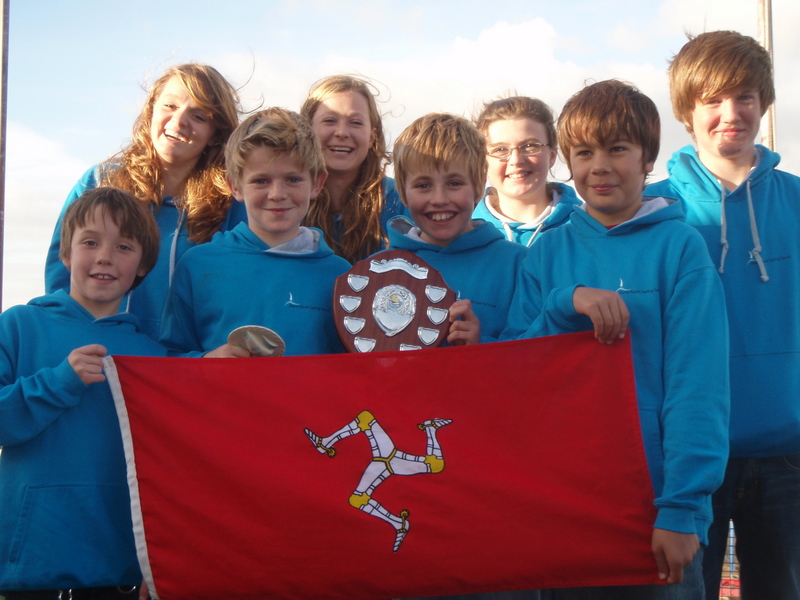 ---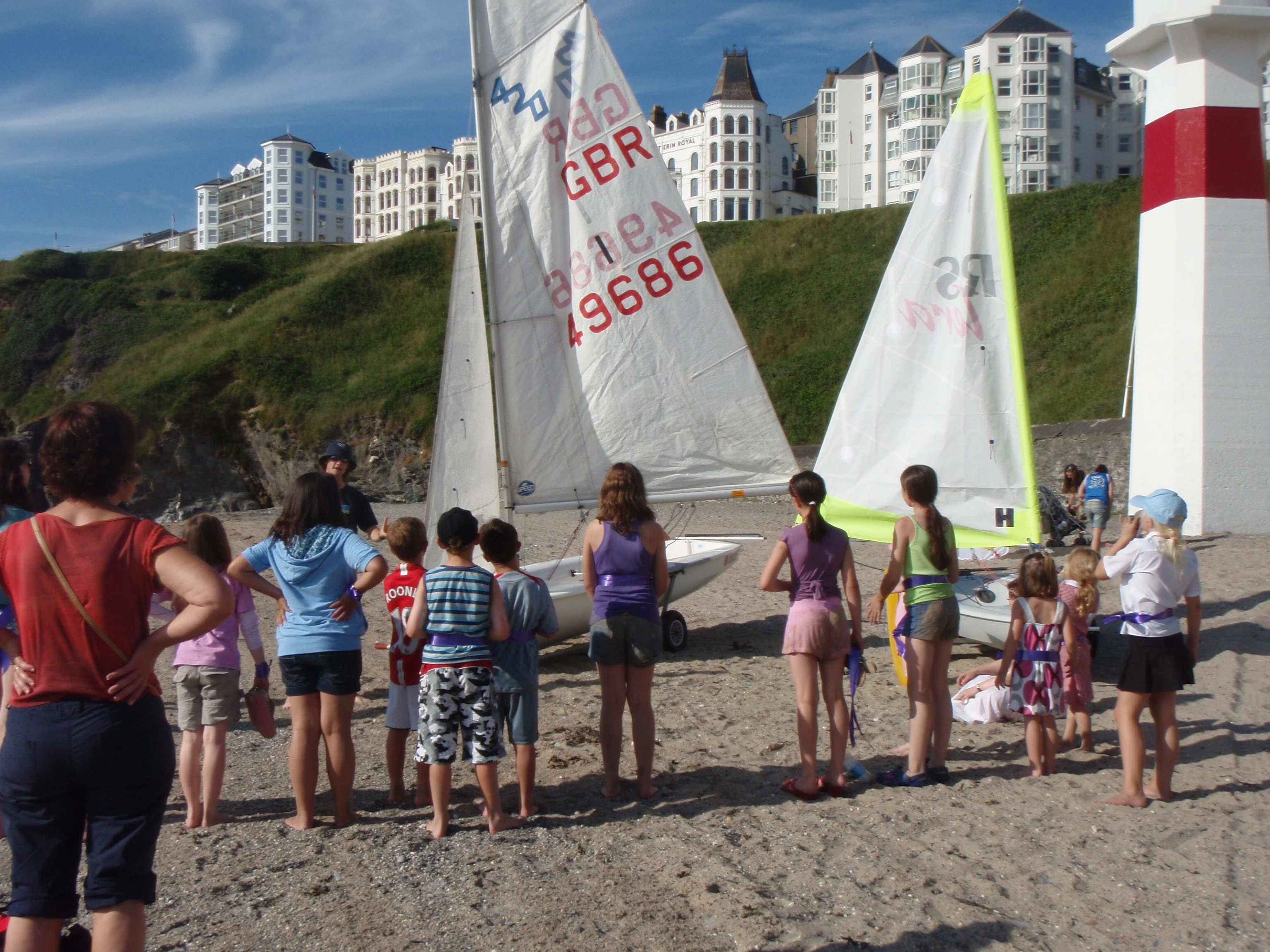 2009
Buchan Badge Nautical was launched at the Buchan School with 7th Wave providing a program of activities including rock pooling, beach safety, excursions, local maritime stories, classroom sessions, navigation and enviromental awareness, outdoor and on the water sessions for all juniors. 7th Wave hosts Sails and Tales, an evening of Manx maritime stories on Port Erin Beach for the Queenie Festival. Manx Youth Sailing Squad win the RS Tera National Team Champions trophy. We gain RYA Recognition for shorebased courses.
---
2008
A good year for sharks! 7th Wave received Tourism Award for Best Coastal Experience. We founded the Manx Youth Sailing Squad, revived the Topper Challenge and took on our first Work Experience student. Sarah Butler wins the RYA Honda Youth RIB Challenge regional heat and competes at the national final in Southampton.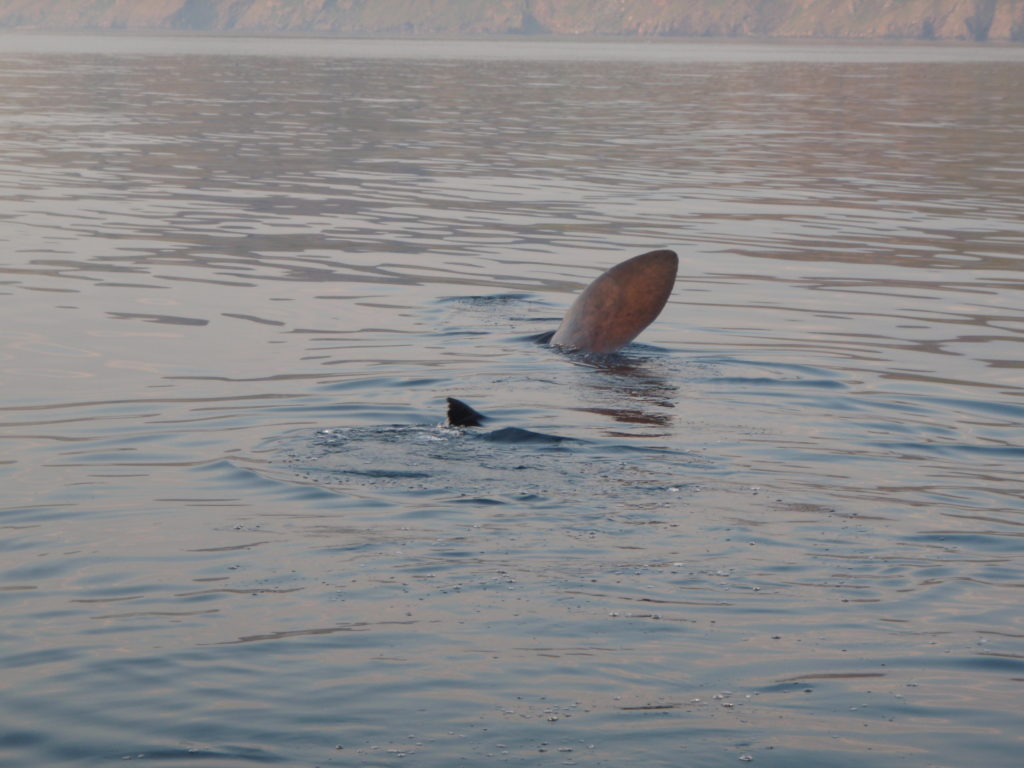 ---
2007
We made it through our first winter! Jack goes kayaking. Many of our would-be stars of the future join us… RYA Honda Youth RIB Challenge comes to the Isle of Man, Alex Sharpe, Kelvin Beck and Torin Costain represent 7th Wave.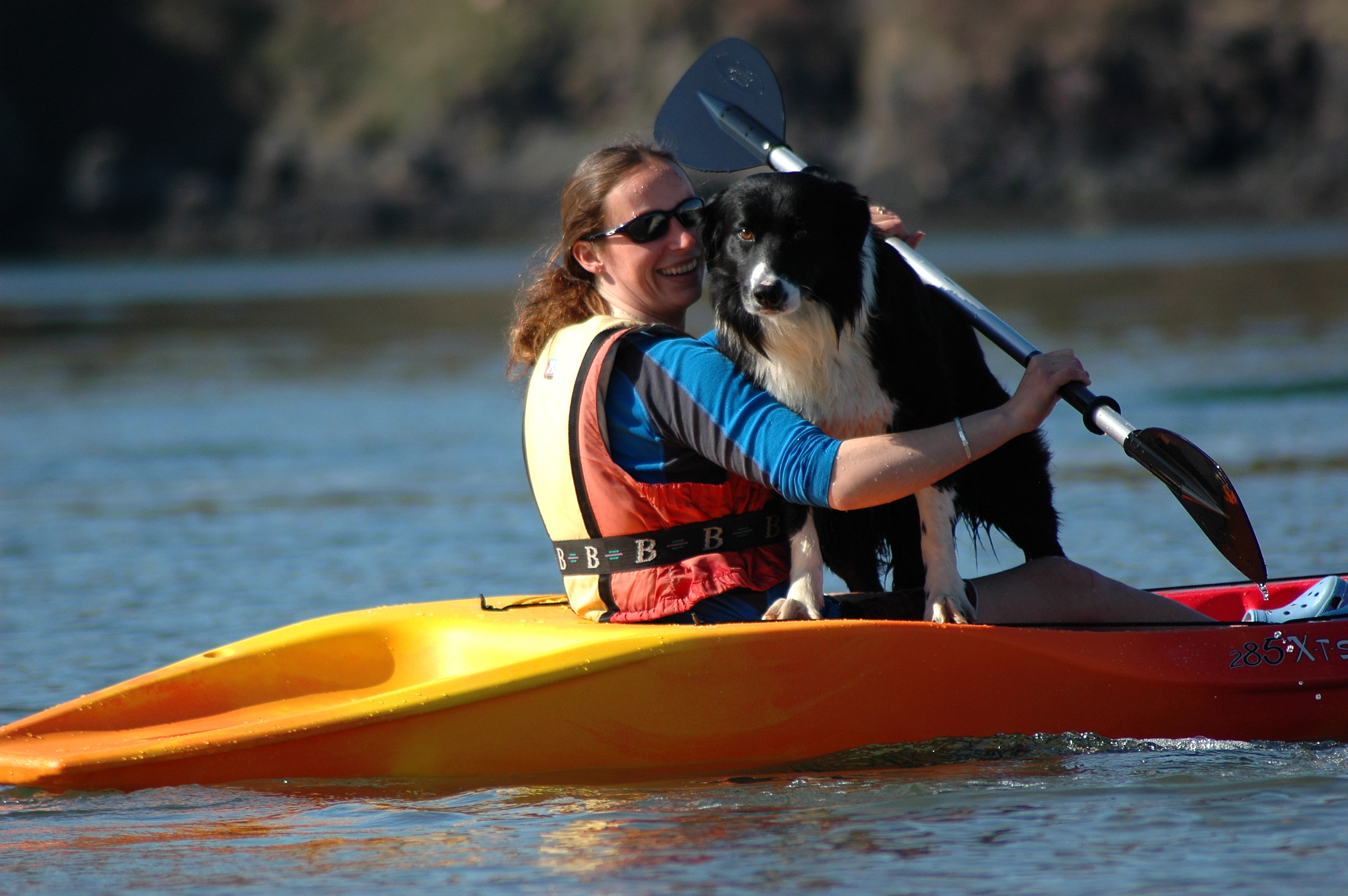 ---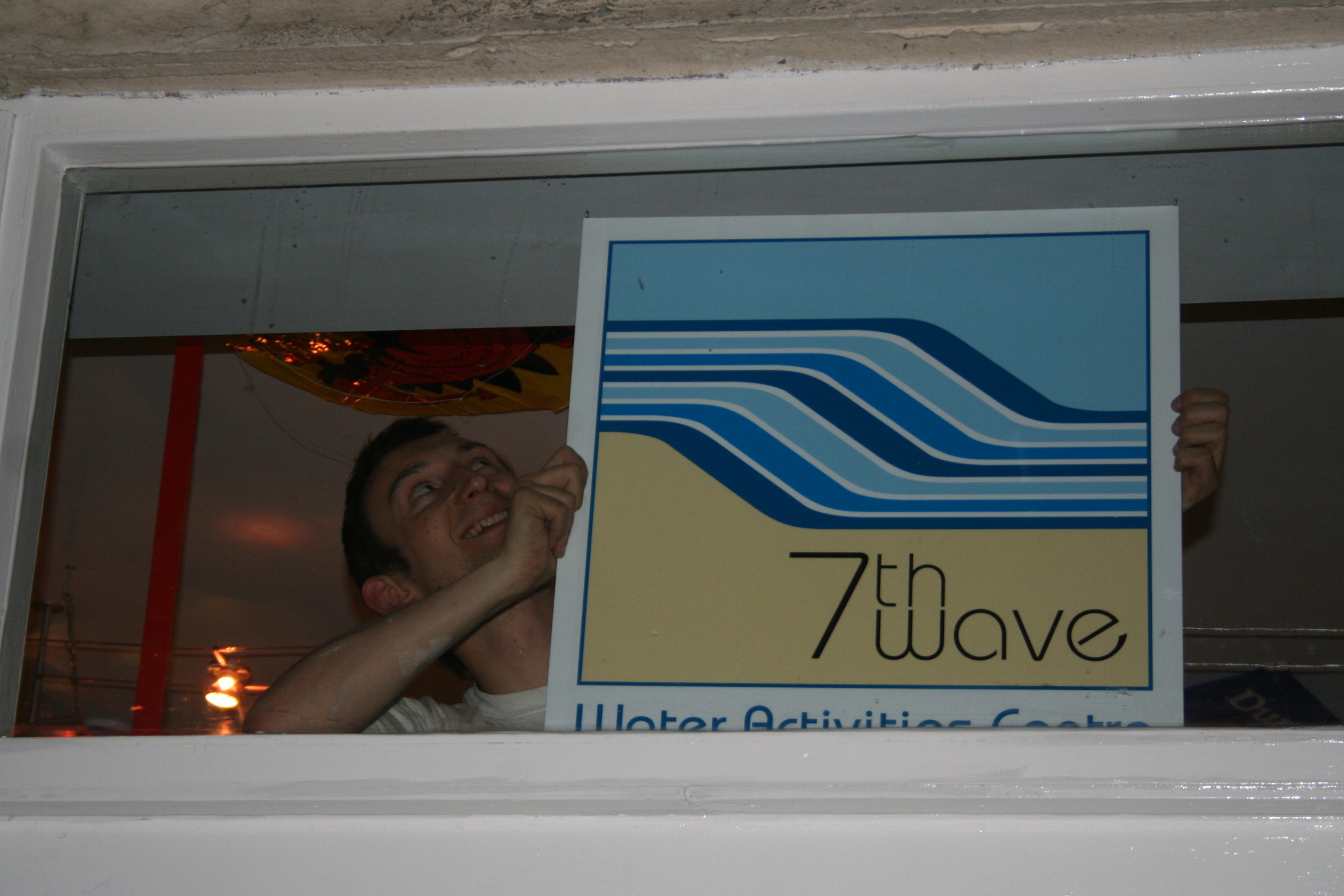 2006
Through enormous efforts of family and friends, 7th Wave opens the doors on 27 May with a fleet of six Teras, four kayaks and a safety boat. Ffinlo was our first ever sailing student (age 5!) Our first boating competition was the Tin Bath World Championship, with Martin Critchley at the oars.