Last weekend was our annual Sail for Gold Port Erin Regatta 2019. It was a fantastic finish to the Race Academy weekend, with 10 boats and 13 young racers on the water. Sailing in Topper Vibes, Topaz, Taz, RS Tera sports and a Tera Pro!
The winds were light and shifty, which was advantageous for the vigilant racers among us and a great training experience for the less experienced, learning to make the most out of small breaths of breeze.
It was great to see new sailors joining for their first races alongside members of the Manx Youth Sailing Squad (MYSS) and even greater to see them pulling their weight to stay competitive during races! Among the fastest sailors were Ivan Nicholls, one the newest MYSS members sailing in his Tera Sport and one of our oldest squad members, Georgia Harding, sailing in her seemingly shrinking Tera Pro. Perhaps next year she'll be in a bigger and faster boat to compete in!
All three races were on an windward-leeward course with a gate on the beat. The first race had a very slow upwind leg with very little breeze with everyone only completing one lap for the roughly 25 minute race which was won by Ivan!
After the first race the wind shifted and started blowing into the bay again, allowing for a more competitive second race. Newcomer to 7th Wave, Ruari Cottier surprised the coaches on the water by leading the fleet for a good portion of the race and finishing second!
On the third and final race of the regatta the wind died once more unfortunately leading to a couple DNFs and a long tow back to the beach ready for the awards ceremony.
Overall results:
1st Ivan Nicholls: 4, 2, 2
2nd Georgia Harding: 6, 3, 1
Rory McLouglin: 2, 6, 3
Amelie Harding: 3, 5, 5
Ruari Cottier: 7,1, 6
James Gale: 5,4, 7
Roo Hyett: 8, 7, 4
Levi Baugh & Harry Morgan: 6, 9, DNF
Declan McEntee & Matthew McEntee: 9, 8, DNF
Brandon Smith & Oliver Vanselouw: 10, 10, DNF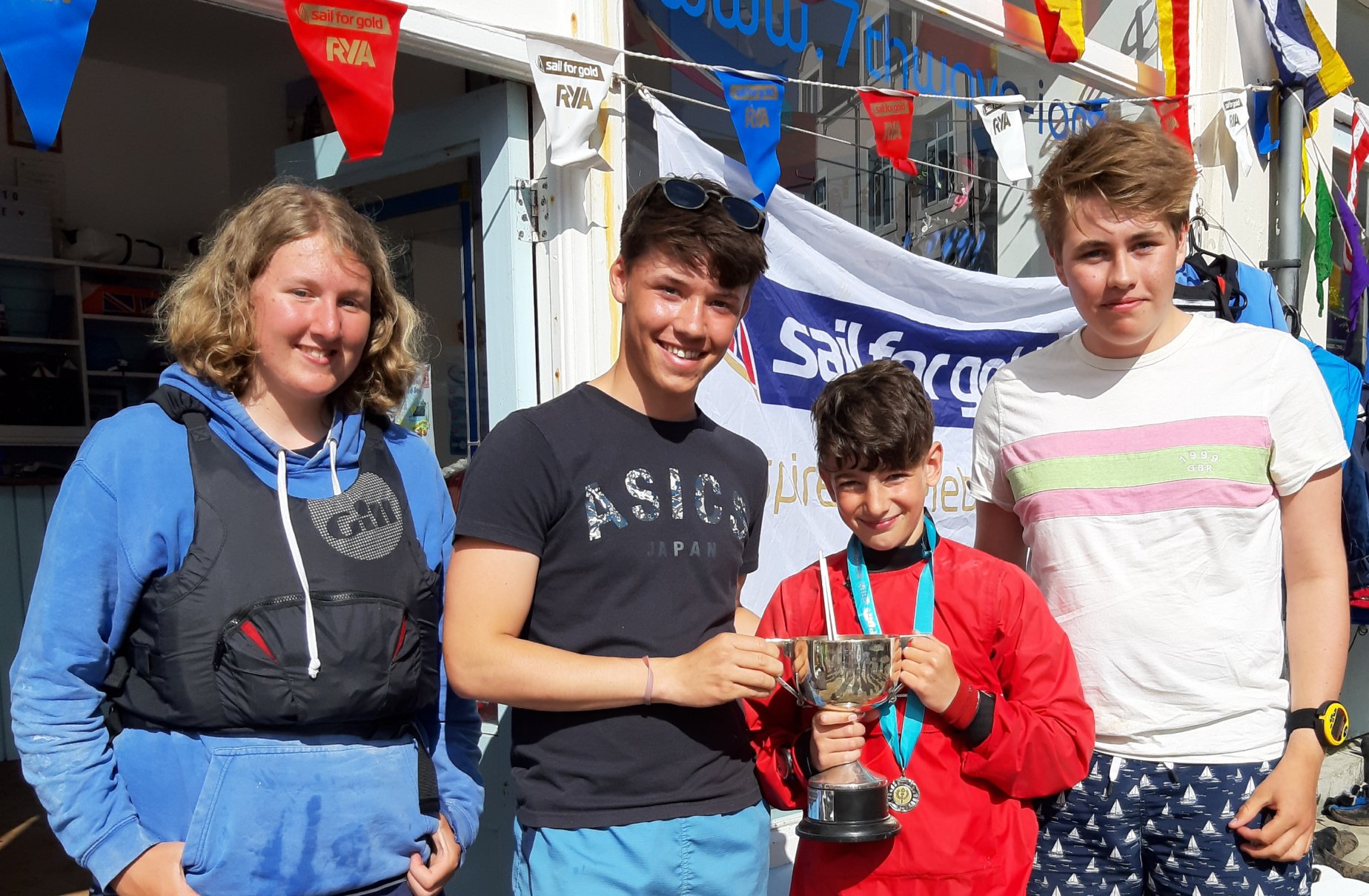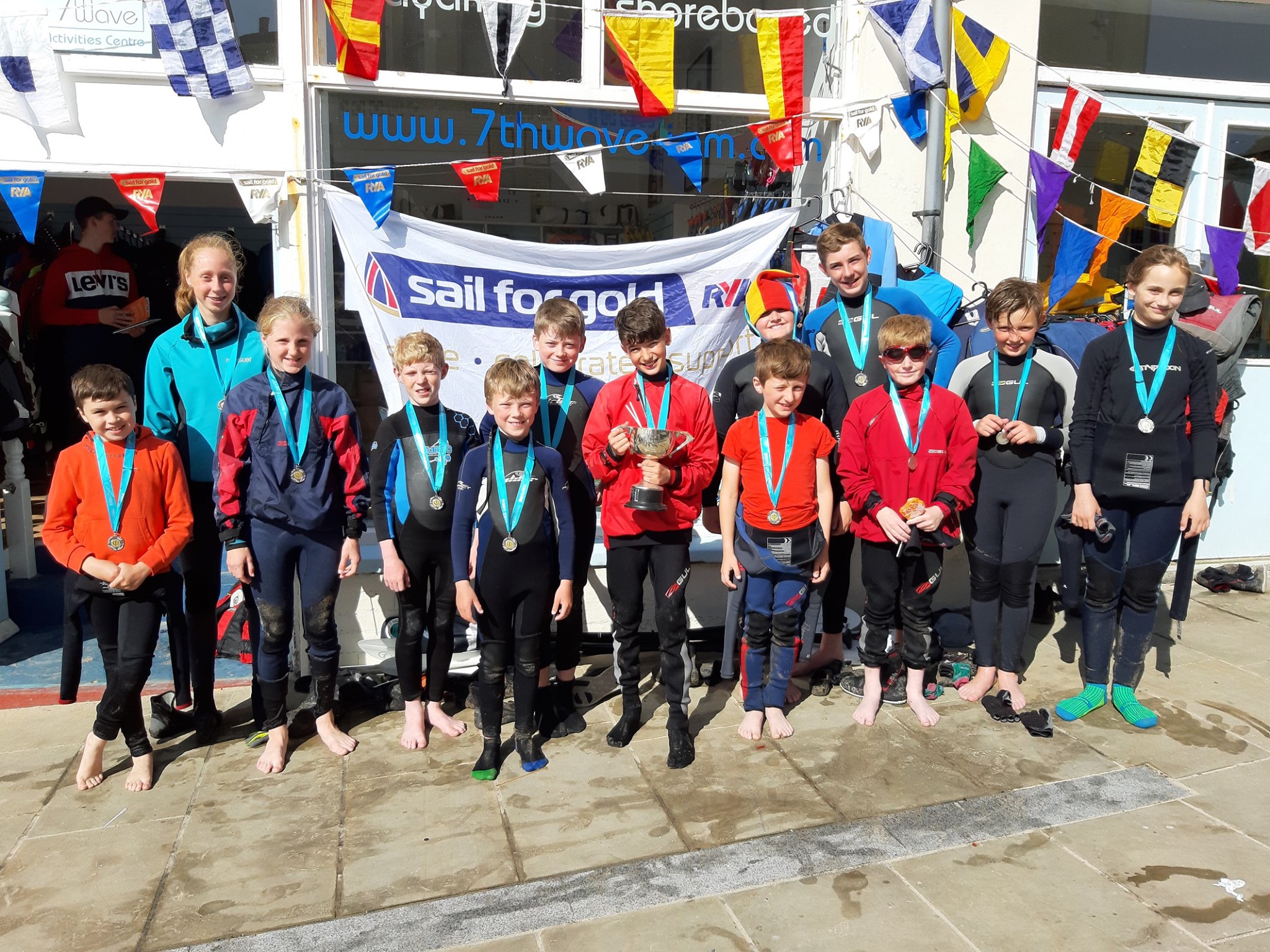 Thanks to Tim Chan for the race report